Mole-Traps.co.uk, suppliers of kill type humane mole traps
All mole traps are normally held in stock for quick delivery, the last thing you want when a mole visits is to wait weeks for the trap to arrive. We despatch small orders via Royal Mail, larger orders via DPD couriers throughout Mainland UK & Europe, orders placed before 11am Mon-Fri are normally despatched the same day for two-three working day delivery
Which mole trap to choose ?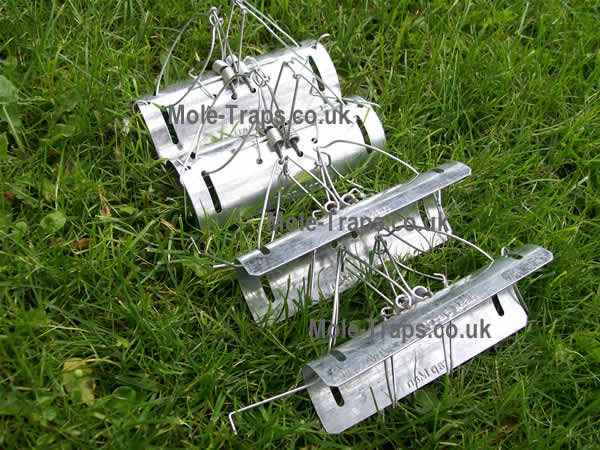 Tunnel type mole trap, a small pressed steel tunnel with twin wire catching loops, capable to catching two moles at the same time, can be used in all soil types in deep mole runs or shallow mole runs, best mole trap for stoney soil.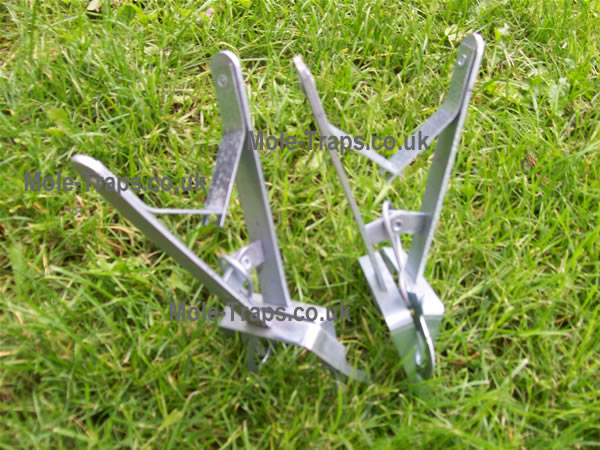 English Scissor type mole trap, a plier type mole trap made from steel with a flat spring, simplest mole trap to set and best used on surface mole runs, handle can be seen above the ground for ease of checking.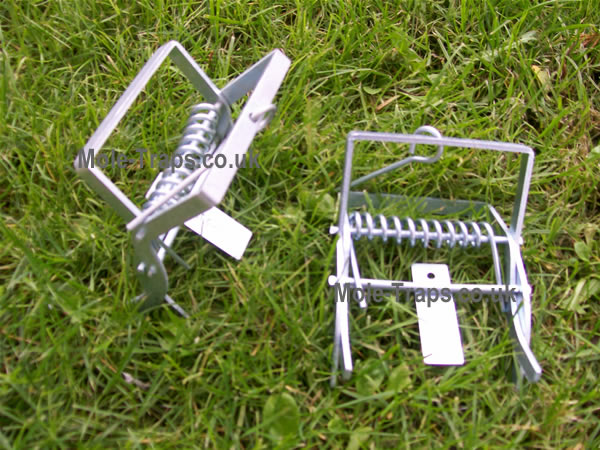 Talpex style mole trap, essentially a scissor type with a triggering plate that relies on the mole clearing an earth obstruction from the mole run, this clearing forces the earth upwards setting off the mole trap, ideal for moles that constantly fill existing mole traps with soil, very strong spring pressure and a knack to setting that takes no prisoners.... only fingers.
Still can't make up your mind, try one of our mole trap packs.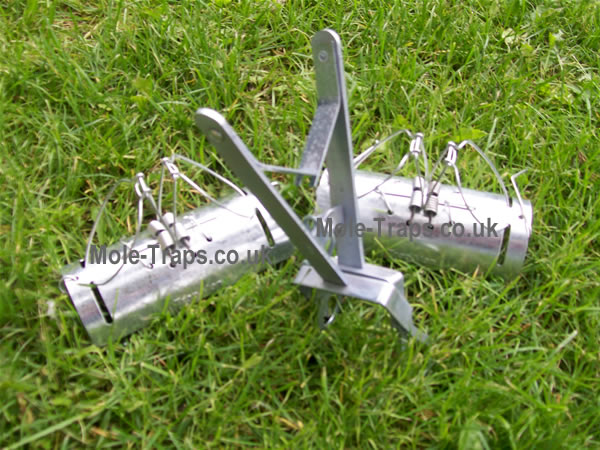 one scissor mole trap and two tunnel mole traps
OR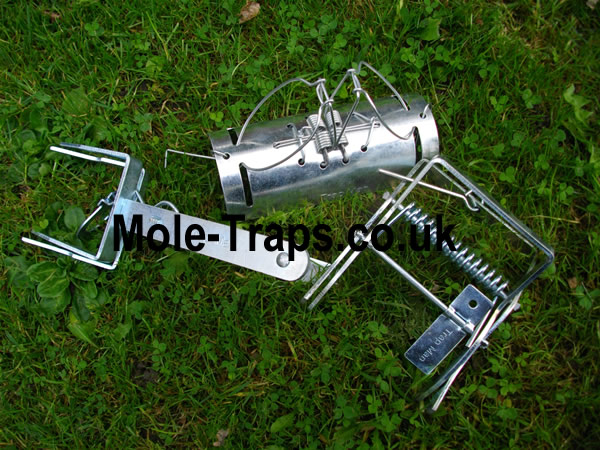 play safe and just get one of each mole trap, one tunnel mole trap , one scissor mole trap & a talpex type mole trap.
Tunnel type mole trap . English Scissor type mole trap . Talpex style mole trap